Lava Beds Nat'l Monument: California's Hidden Gem
By E.P.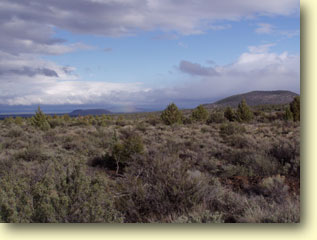 Yearning for a different type of family vacation?   Something educational, yet not a museum experience?  Something fun, yet not another trip to Disneyland?  Something not too far away from the Bay Area?  Consider Lava Beds National Monument , one of California's best kept secrets.
WHAT IS IT?
Sequestered in the northeast corner of California, Lava Beds National Monument is an adventurer's dream come true. This treasure trove of  underground lava tubes was formed when ancient volcanoes erupted, and the lava flowed underground.  During their creation, the tubes hardened on the outside as the lava began to cool and finish its flow.  According to the National Park Service, what is left are over 435 underground caves so fascinating it would make for a great set in an Indiana Jones sequel. Of the 435, two dozen are available for public exploration.
         
Some caves are vast, with multiple pathways while others are a straight shot. One reveals ice at the lowest elevation. Attached to the lava, in another cave, we saw small, intricate plants that glowed golden in the darkness.  Interesting Indian pictographs are visible on a few walls.
           
Upper ledges in certain caves beckon the more adventurous to climb. Sometimes an adult can walk through a tube standing up, sometimes you need to "duck walk", and sometimes you need to get down even lower if you are determined to explore the entire cave.  Each tube represents a distinct journey with something new to explore.  And here's the best part: each time we have gone, the caves have never been crowded.
WHAT TO BRING
      
When you go, flashlights and hard hats or bike helmets are a must.  I bumped my head twice during our visit and was so thankful for my bike helmet.  Lava rock is hard, and we often found dried icicle formations, which meant some nice sharp rock was hanging down from the ceiling.  I believe flashlights and hard hats can be rented or borrowed from the visitor's center, but we brought our own from home.
       
And here's another important tidbit: bring your own food. Lava Beds National Monument has no food services. We brought an ice chest and picnic lunch with us each day we were there. 
GETTING THERE
        
Since Lava Beds National Monument is located in the northeast corner of California, it can be a seven hour ride to get there from the Bay Area.  To break up the driving time, we spent the first night in Redding. 
       
The next day we toured Shasta Dam , which is on the way. (Yes, you can tour the dam again, although our hotel told us it was still closed due to increased security after 9/11. Be sure to ask at the Shasta visitor center if you are interested in a tour.)  
         
Our tour included the history of the building of the dam during WW II, as well as controversy over possible future expansion plans for the dam.  We also took a boat ride across Lake Shasta and toured Shasta Caverns .
          
It was a rainy April day, so after seeing a little bit of Lake Shasta, we finished our drive to our final destination, Lava Beds.  It is in a remote area, close to the Oregon border.  We stayed in the tiny town of Tulelake, near the Tule Lake National Wildlife Refuge.  It was about a 15-minute drive to get to Lava Beds each day.
UPON ARRIVAL
       
Although parking is free, the entrance fee to the monument is $10 for 7 days. If you think you will return, consider the annual passport for $20. And a National Park Passport is $50 to go to any national park for a year.
      
After you enter,  get your bearings at the Visitor's Center.  It was recently rebuilt and has very clean restrooms with flushing toilets. Other sites in the park have outhouses. 
When we went to the Visitor's Center, the park ranger had several recommendations. The visitor's center also has a Junior Ranger Program for kids, with free coloring activity books.  We were too busy  "doing and seeing" while we were there, but our children worked on the books on our drive home and for weeks afterward.
         
Begin your journey on Cave Loop Road . This is a one-way loop from the visitor's center with over a dozen caves to explore along the way.  It's a great place to start. You will find ample parking at each area stop.
The first cave we explored,  named " Mushpot Cave ," was lit with electricity and had a pretty flat pathway.  This gave us a chance to see how our 5-year-old would react to being in an underground cave.  She loved it, and took great joy in being better at caving than her taller and less limber parents.
 
In all, we spent 2 days caving and didn't come close to exploring all of them.  But we wanted to allow some time to explore some of the other highlights of the monument:  Fleener Chimneys , where one of the chimneys is 120 feet deep, and Captain Jack's Stronghold, a lava fortress with high walls of rock.    After hiking through the rugged Captain Jack's Stronghold we understood how a small group of Modoc Indians could hold off a U.S. Army force ten times their size, and hold them off for many months.  Our children had a great time climbing on the lava formations and exploring this area.
 
We also stopped off to see Petroglyph Point , a cliff where many petroglyphs are visible (although graffiti has unfortunately appeared over the years).  This cliff used to be at the edge of a lake, and they believe the Indians rowed canoes to the cliff to create their artwork.
LODGING
       
If you want to spend the night, there are several options. Nearby Medicine Lake is a beautiful place to camp, but it is closed due to snowy roads during the winter months.  While you can get to the lake in the summer months, the actual monument area will be very hot that time of year.  But the good news is that the inside of the caves provide a year-round comfortable temperature.
     
Our family visited Lava Beds during our children's Spring Break in April.  Medicine
Lake was not accessible, so we considered the list of five nearest accommodations provided by the park ranger.
       
Be forewarned that restaurants in the vicinity are few and far between. You may want to find room that has a kitchenette for cooking. We chose to stay in Tulelake.
       
Locally, Fe's Bed and Breakfast (877-478-0184) is run by a very friendly couple.   The husband and owner leads group tours of the wildlife refuge. He gave us tips on where to go and when to head out on our own with binoculars.  He knows the area like the back of his hand and is a great source of local information.
       
His wife, Fe, is a warm hostess, whips up a fine breakfast, and goes out of her way to please.   While the main house is run as a traditional bed and breakfast, they also rent out another one a few blocks away which is ideal for families: two bedrooms, bath, kitchen, living room, TV and videos provided. The B&B costs anywhere from $59.95 for a double nightly.
RETURNING HOME
On our way home we headed south from Tulelake and took  H-299 West back to I-5.  We stopped off along H-299  for a short hike at Burney Falls State Park where camping is also available. 
      
Lassen National Park is also within the vicinity, and we would have loved to drive through it and spend a few days there, but the roads through the park were still closed due to snow in April.  Lassen is a fun option if you make a summertime trip to Lava Beds.
       
If you're an adventurer and willing to hike and explore, you'll love lava country.
****
DIRECTIONS FROM THE BAY AREA
 
I-5 north to Redding.  Spent one night in Redding.
After seeing Shasta Lake area, continue on I-5 to the town of Weed.  Take H-97 North to H-161.
Take H-161 East to H-139.
Take H-139 South a short distance to the town of Tulelake.

WHEN YOU GO, BE SURE TO...
Prepare for the long drives on straight roads like I-5. 
Bring your laptop along with some DVD's so the children can pass a few hours watching a movie. 
Bring books on tape from the library to help children pass the time.
Bring helmets and flashlights for everyone in the group.
Bring food and drink into the park; it has no food services.
Contact the visitor's center ahead of time to obtain  information on the caves and accommodations.
Fill up your gas tank before going into the monument. The surrounding towns are small with perhaps one gas station in each one.
Bring extra Pull-ups for toddlers even if they are potty-trained. They may need them at the monument if you can't find a bathroom nearby.
Be aware that kids need to be old enough to have enough stamina to explore more than one cave.
NOTEWORTHY WEBSITES: