It's Virtual Travel Time Thanks to COVID-19
The  Fall and Winter Go List for 2020:  San Francisco, Lake Tahoe, Paso Robles, Carmel, Santa Clara, Healdsburg



Happy Fall,  Shelter-in-Place families!   Yes, you're feeling cooped up after all these months. Hang in there!  Everyone has a different risk tolerance when it comes to going outside, but we have been exploring our local trails and bike pathways, ocean boardwalks, and urban centers, too.  For a different perspective, here is a photo overlooking downtown San Francisco from the 29th floor of Intercontinental Hotel.  
For those of you parents who are at home doing remote learning with your kiddos, we hear you and so do local hotels.  Recently, a bevy of hotels have launched hotel packages designed for workers at home, remote learners, and families where everyone works and learns from home. 


We first review the San Francisco Intercontinental's Hotel Homeroom Package.  My sister brought her three kids to experience what it is like to do remote learning from a hotel ballroom that's turned into a remote learning center.  Her son Mitchell is pictured on the left taking an AP exam!   It was definitely a change of pace and a lot of fun for the kids.  Check out our story here. 
The Park James Hotel has also debuted a "Work from the Park James" promotional providing adults a hotel room for the day in order to get work done and enjoy a change of venue.  We tried it, and it does provide relief!  See our story here.  
How far can you go on a tank of gas? That's what we want to find out!  We recently drove to Paso Robles, and discovered The Stables motel. Read our review here.  And find out what you can do in town in our article, "Five Reasons to Go to Paso."   
You can also get to Lake Tahoe on a tank of gas as well.  See our story on South Lake Tahoe to see how you should prepare for a trip this season.  

Getting COVID fog?  Get out of the house and head to Carmel. See our view of Hofsas House Hotel.  You will want to book it right away. It's got a Bavarian vibe, and for the kids there's a pool and breakfast daily. A true getaway at only $145-$300 a night.  

And, if you are looking for a fabulous Carmel home for a special vacation, check out Sanctuary Vacation Rentals, where each abode is professionally decorated and opulent.  Dive into our review here.  
Looking for things to do over the holidays? There are still many things to do with the kids so no one gets bored.  Check out our calendar to see what's happening.  And wondering what to give as gifts for the holidays? Wander over to our Holiday Gift Guide 2020.  

Close to home, I uncovered Chinese restaurant, Chili House SF, in San Francisco. It was new to me, and upon a recent visit, I fell in love with its signature dish, Peking duck. Check out the details of the experience here.  I know you dread parking in the city, but it was abundant in the Clement neighborhood where you can also find lots of markets, dessert and coffee haunts, and random stores for browsing after you have lunch.   Thumbs up!
And in our story about Solvang, we offer to you an old place with a new spin for generational travel. 
If the kids are hankering to burn off energy, we recommend going local by doing a "stay-cation" at the Santa Clara Marriott. Our review begins here.   Close to Santana Row, parks, and bike trails, the Marriott recently remodelled its pool area, and your kids will love it. 

They will also love time in Healdsburg in Sonoma County.  See our story about Fall in Healdsburg, and you can decide for yourself.  Only two hours from the South Bay and one hour from San Francisco, the town is ideal for bicycling, shopping, and outdoor dining.  

Thinking of going somewhere totally different this year or next? Consider Music City also known as Nashville. We talk about Nashville's Delightful Weirdness in this latest issue. See what your kids will think of giant statues, zoos, and cool museums.  Enjoy gardens?  Your family will love the estates and gardens of Nashville.  In this issue, we also share wtih you great places to eat in Nashville as well.  And less than an hour away from Nashville is the memorable town of Franklin, Tennessee where you'll get a slice of Americana in one day with dining, shopping, and estate and historic home visits.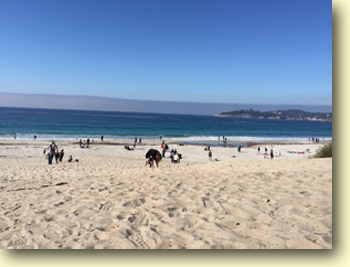 In the meantime, we want to prepare you for holiday season coming up in your friend circle or in your family. We found several  great gifts you can give to your favorite travelling buddy.   If you love plants and gardens, check out the book Inside:Outside by Linda O'Keeffe.  Also, the  we highlight Harmless Harvest's new dairy-free yogurt as well as Simple Mills new almond flour bars for families on the go.  Click here for details. 
Check out our deals in the Deals page. There are big savings at the local Fairmont hotels, so consider going there soon.  Meanwhile, let's hit the beach either in real life or on Zoom. God bless you, dear reader!  We will get through this year.
Stay safe, stay healthy.
Kathy Chin Leong
Executive Editor